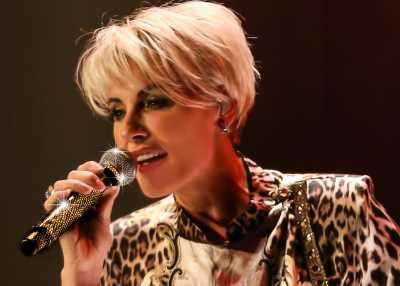 Na de succesvolle optredens in Zuid-Afrika eerder dit jaar, gaan we in september opnieuw naar Johannesburg en Kaapstad!
Ik kijk ernaar uit!
We gaan hier voor het eerst het liedje "Hou vast" spelen ( voor Dana en Pink Ribbon geschreven door Jan Beuving en mij)
Belgian Super Star DANA WINNER will be in South Africa for two spectacular concerts. Her SPECIAL ARENA SHOW includes all her biggest hits (In love with you – Droom van my geluk – Sproeitjies – You don`t bring me flowers – Lied van hoop – Afrika – Sewe reenboe…), a superb stage and decor, her fantastic orchestra and some surprises!!! Don`t miss this ONE NIGHT ONLY experience and book your tickets now! Dana Winner made her breakthrough in 1989 with her rendition of The Carpenters` "Top of the World". Since then she had spread her wings and reached significant heights: scores of gold and platinum albums as well as multiple number one hits. In South Africa, Dana Winner had massive success with songs such like "In Love with You", "Let The Children Have A World" and "Sproetjies". Her newest album "Bloom" is a "must have" for music lovers!